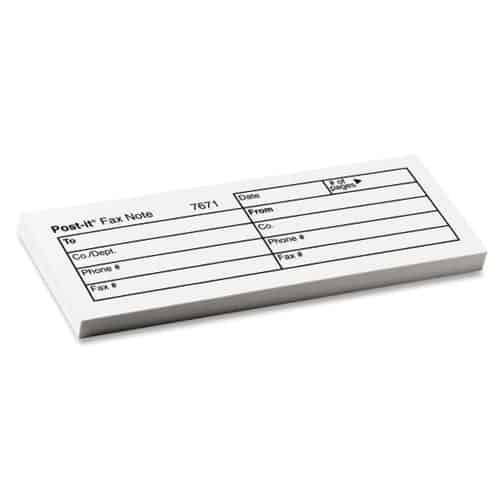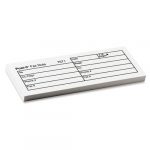 Description
Additional information
Brand
Description
Pre-printed fax notes to eliminates the need for a fax cover sheet.
Helps you save time and money by reducing transmission time and long distance charges.
Additional information
UOM

PC

Packing

12 | 72

Catalogue

N/A

Brand

3M
POST-IT

Colour

White

Sheets

50

Size

37 x 102 mm
Brand
POST-IT
3M Post-it sticky notes are an essential organizational tool, beloved for their versatility and convenience. These iconic notes come in various sizes and vibrant colors, making them ideal for jotting down quick reminders, to-do lists, or important messages. Their unique adhesive allows for secure attachment to surfaces without leaving sticky residue, ensuring they won't damage documents or surfaces. In both professional and personal settings, 3M Post-it sticky notes streamline productivity, enhance collaboration, and foster creative brainstorming. These reliable and accessible notes have stood the test of time, making them a must-have for anyone seeking efficient organization and communication in their daily tasks and projects.