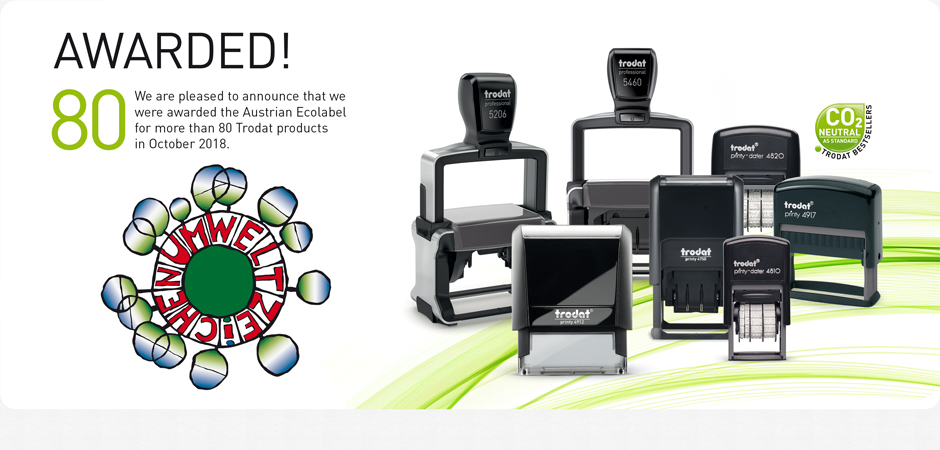 THE TRODAT PROFESSIONAL 4.0
Stronger. Cleaner. Faster. These were the main criteria in the thoughtful development of the new Trodat Professional 4.0. The brushed stainless steel reflects the high-quality processing of the stamp. The robust and sturdy casing provides a worthy frame for numerous new application benefits.
STRONGER
The solid metal construction made from brushed stainless steel guarantees greatest possible stability & durability.
CLEANER
The new finger guard keeps fingers clean when changing the ink cartridge & setting the date.
FASTER
The special grip zones on the feet, combined with the slim stamp design and the new date band drive mechanism on most models guarantee faster and preciser date setting & alignment.
We live and work in a global world. As a company that operates worldwide,
we see it as our responsibility to take care of our planet. That is why 70% of all Trodat Professional and Trodat Printy stamps sold worldwide are climate-neutral and we are continuously adding to this high number. Only together we can succeed in protecting our environment and thus also our home.
Filter
Showing 1–12 of 34 results